Planet Earth - Group 8 - Puzzle 1 Codycross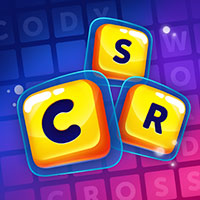 Please find below all the CodyCross Planet Earth - Group 8 - Puzzle 1 Answers. CodyCross is a brand new game developed by Fanatee. The idea behing this trivia app is very simple actually. You are given various crossword clues and you have to guess the correct answers. For each answer that you find you get bonus letters which will help you at the end find the hidden keyword. There are several worlds in this update and as the developers have mentioned, the game is soon going to be available for all Android devices as well.
Still can't find a specific level? Leave a comment below and we will be more than happy to help you out!
Planet Earth - Group 8 - Puzzle 1
The Beatles broke up in this year, nineteen __:
Ground cereal; usually crushed, steel cut or rolled:
Someone who writes articles about a subject online:
Dizzy feeling, spinning, also a Hitchcock film:
Special clothing worn by members of a school, team:
Force that prevents us from floating into space:
A politically organized region ruled by a monarch:
Bent wire for holding back tresses:
Riding a bike takes a good sense of __:
King of __, depicted in Love's Labour's Lost:
Salad __, device used to remove excess water:
Indian soccer player for Dempo, __ Fernandes:
Stone that allowed a grasp of Egyptian hieroglyphs:
Punished with a fine not fixed by a statute:
Instruments that are strummed:
Chinese city home to the 2008 Olympics:
Sea terror; Roberto Clemente's Pittsburgh team:
McCartney announced Beatles break up in 19 __:
Go back to level list
Loading comments...please wait...
Codycross solutions for other languages: