Performing Arts - Group 899 - Puzzle 5 Codycross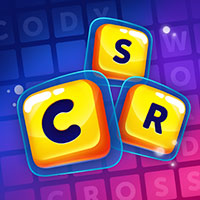 CodyCross is a brand new game developed by Fanatee. The idea behing this trivia app is very simple actually. You are given various crossword clues and you have to guess the correct answers. For each answer that you find you get bonus letters which will help you at the end find the hidden keyword. There are several worlds in this update and as the developers have mentioned, the game is soon going to be available for all Android devices as well. Please find below all the CodyCross Performing Arts - Group 899 - Puzzle 5 Answers.
Still can't find a specific level? Leave a comment below and we will be more than happy to help you out!
Performing Arts - Group 899 - Puzzle 5
The true identity of Ryan Reynold's Green Lantern:
An insect with two sets of legs per body segment:
Dutch artist known for The Night Watch:
Italian bread rolled with meat and cheese:
Present two people to each other by name:
Disease of abdominal pain and diarrhea:
Psychic cook saves lives in Koontz novel, film:
When things fit together to support the same ends:
Lady Gaga hit; video game that gets you moving:
Emblem at the heart of Ghana's national flag:
Political office Henry Clay ran for and lost 3x:
Ivy League university in New Jersey:
Go back to level list
Loading comments...please wait...
Codycross solutions for other languages: