Performing Arts - Group 899 - Puzzle 4 Codycross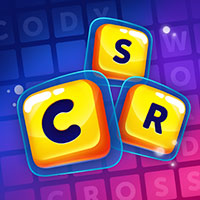 CodyCross is a brand new game developed by Fanatee. The idea behing this trivia app is very simple actually. You are given various crossword clues and you have to guess the correct answers. For each answer that you find you get bonus letters which will help you at the end find the hidden keyword. There are several worlds in this update and as the developers have mentioned, the game is soon going to be available for all Android devices as well. Please find below all the CodyCross Performing Arts - Group 899 - Puzzle 4 Answers.
Still can't find a specific level? Leave a comment below and we will be more than happy to help you out!
Performing Arts - Group 899 - Puzzle 4
Animals who can't dance, per the children's book:
A large predatory squid found in the Pacific Ocean:
Guidance suggested by the movie rating PG:
Explosive gas mixture in coal mines:
London's nickname from before the Clean Air Acts:
Student of acting, named after a Greek city:
Cherry brandy/Chartreuse mix for Socrates's wife:
Latin phrase meaning "my fault":
Glasses for distance and close vision:
Olivia Newton John's 1981 song and album:
Fortress and museum overlooking the bay in Oslo:
Christian militant who attacked the Holy Land:
What the coveted necklace on "Survivor" represents:
YouTube personality, actor, and author, Joey __:
Go back to level list
Loading comments...please wait...