Performing Arts - Group 898 - Puzzle 5 Codycross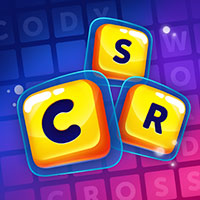 CodyCross is a brand new game developed by Fanatee. The idea behing this trivia app is very simple actually. You are given various crossword clues and you have to guess the correct answers. For each answer that you find you get bonus letters which will help you at the end find the hidden keyword. There are several worlds in this update and as the developers have mentioned, the game is soon going to be available for all Android devices as well. Please find below all the CodyCross Performing Arts - Group 898 - Puzzle 5 Answers.
Still can't find a specific level? Leave a comment below and we will be more than happy to help you out!
Performing Arts - Group 898 - Puzzle 5
Foliage that falls off of many trees:
Eugene; the last person to set foot on the moon:
The Terminator's artificial intelligence source:
Tom Jones LP featuring duets with leading stars:
1987 Pulitzer Prize-winning August Wilson play:
Ranking of King Henry who killed two wives:
Charles, creator of the Peanuts comic strip:
NBA basketball player also known as King James:
US military rating for risk of nuclear war:
First name of TV actor on The Rookie, Castle:
Fish eggs, salt cured and considered a delicacy:
Cylindrical tool with a handle for applying paint:
Fashion movement of sad teens wearing black:
Go back to level list
Loading comments...please wait...
Codycross solutions for other languages: