Performing Arts - Group 898 - Puzzle 3 Codycross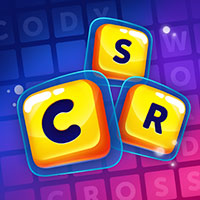 CodyCross is a brand new game developed by Fanatee. The idea behing this trivia app is very simple actually. You are given various crossword clues and you have to guess the correct answers. For each answer that you find you get bonus letters which will help you at the end find the hidden keyword. There are several worlds in this update and as the developers have mentioned, the game is soon going to be available for all Android devices as well. Please find below all the CodyCross Performing Arts - Group 898 - Puzzle 3 Answers.
Still can't find a specific level? Leave a comment below and we will be more than happy to help you out!
Performing Arts - Group 898 - Puzzle 3
Small affectionate Madagascan parrots:
Introductory music at the start of a performance:
Popular golden rum from the Caribbean:
Tissue death due to lack of blood flow:
Battered and tatty pages of books:
Notoriously, in a way that is widely known:
Powerful stowaway on board Serenity spaceship:
Style of car side doors mounted on roof hinges:
South Dakota western TV drama starring Ian McShane:
Double-winged flying machines:
Birth name of Old Testament Queen Esther:
Mike __, led Packers to SB 45 title:
19th century president William Henry's grandson:
Go back to level list
Loading comments...please wait...
Codycross solutions for other languages: