Performing Arts - Group 896 - Puzzle 4 Codycross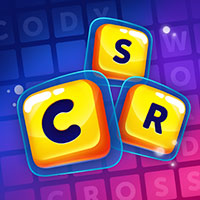 CodyCross is a brand new game developed by Fanatee. The idea behing this trivia app is very simple actually. You are given various crossword clues and you have to guess the correct answers. For each answer that you find you get bonus letters which will help you at the end find the hidden keyword. There are several worlds in this update and as the developers have mentioned, the game is soon going to be available for all Android devices as well. Please find below all the CodyCross Performing Arts - Group 896 - Puzzle 4 Answers.
Still can't find a specific level? Leave a comment below and we will be more than happy to help you out!
Performing Arts - Group 896 - Puzzle 4
Brad Pitt tries to stop zombies in this film:
Punishment of execution by guillotine:
He cut the Gordian Knot in an ancient legend:
The German long-bodied dog also called wiener dog:
Run or jump on springy stilts:
Moving up and down on a screen:
Bitter, spicy leaf vegetable, aka Italian chicory:
Alaska city with the largest population:
Largest Spanish language TV network in the US:
Go back to level list
Loading comments...please wait...
Codycross solutions for other languages: