Performing Arts - Group 895 - Puzzle 5 Codycross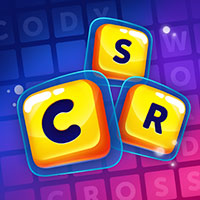 CodyCross is a brand new game developed by Fanatee. The idea behing this trivia app is very simple actually. You are given various crossword clues and you have to guess the correct answers. For each answer that you find you get bonus letters which will help you at the end find the hidden keyword. There are several worlds in this update and as the developers have mentioned, the game is soon going to be available for all Android devices as well. Please find below all the CodyCross Performing Arts - Group 895 - Puzzle 5 Answers.
Still can't find a specific level? Leave a comment below and we will be more than happy to help you out!
Performing Arts - Group 895 - Puzzle 5
London art institute named after an industrialist:
Proficiency in a specific field:
A marine fish that comes in weedy varieties:
How much wood would one chuck?:
__ Beasts and Where to Find Them:
The surname of Beatles member Paul:
Plunger coffee-brewing device invented in 2005:
Winter squash that tastes similar to a pumpkin:
The time of day when dusk comes to an end:
Toward or at the front of a theatrical platform:
Home of the Browns, Indians, and Cavaliers:
A 1960s sitcom about a witch marrying a mortal:
Go back to level list
Loading comments...please wait...