Performing Arts - Group 895 - Puzzle 2 Codycross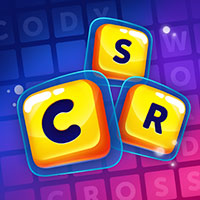 CodyCross is a brand new game developed by Fanatee. The idea behing this trivia app is very simple actually. You are given various crossword clues and you have to guess the correct answers. For each answer that you find you get bonus letters which will help you at the end find the hidden keyword. There are several worlds in this update and as the developers have mentioned, the game is soon going to be available for all Android devices as well. Please find below all the CodyCross Performing Arts - Group 895 - Puzzle 2 Answers.
Still can't find a specific level? Leave a comment below and we will be more than happy to help you out!
Performing Arts - Group 895 - Puzzle 2
Name of Paul McCartney's Old English sheep dog:
Carton carrier for strawberries:
Female Dirty Rotten Scoundrel's remake The __:
Top-selling Paramore song on Twilight soundtrack:
Building for Christian religious activities:
What FBI Agent Booth calls a lab intern on Bones:
Trimmed tree; fingers after a long bath:
Bavarian capital, home to BMW and Oktoberfest:
Harms someone or treats them improperly:
Material that kept rain out of Medieval homes:
Boston team that won 9th World Series in 2018:
Go back to level list
Loading comments...please wait...
Codycross solutions for other languages: