Performing Arts - Group 894 - Puzzle 2 Codycross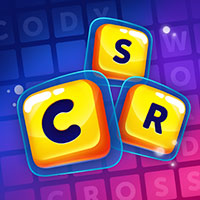 CodyCross is a brand new game developed by Fanatee. The idea behing this trivia app is very simple actually. You are given various crossword clues and you have to guess the correct answers. For each answer that you find you get bonus letters which will help you at the end find the hidden keyword. There are several worlds in this update and as the developers have mentioned, the game is soon going to be available for all Android devices as well. Please find below all the CodyCross Performing Arts - Group 894 - Puzzle 2 Answers.
Still can't find a specific level? Leave a comment below and we will be more than happy to help you out!
Performing Arts - Group 894 - Puzzle 2
Dutch __, a one-sided deal, a single advantage:
Huey, Dewey and Louie's relationship to Scrooge:
To have put down roots in a foreign land:
What Billie Eilish or Adele are doing in concerts:
Diagonally slice across the weave of a fabric:
Wolfgang Mozart and Sigmund Freud's home country:
Text positioned in the bottom margins of pages:
Actress Faye, won an Oscar in 1977 for Network:
Nickname given to Grover Cleveland: Buffalo __:
NFL team that moved from Oakland to Vegas:
Huey, Dewey and Louie are Scrooge's grand-__:
Go back to level list
Loading comments...please wait...