Performing Arts - Group 894 - Puzzle 1 Codycross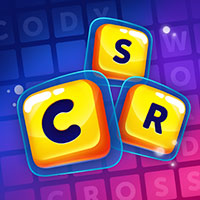 CodyCross is a brand new game developed by Fanatee. The idea behing this trivia app is very simple actually. You are given various crossword clues and you have to guess the correct answers. For each answer that you find you get bonus letters which will help you at the end find the hidden keyword. There are several worlds in this update and as the developers have mentioned, the game is soon going to be available for all Android devices as well. Please find below all the CodyCross Performing Arts - Group 894 - Puzzle 1 Answers.
Still can't find a specific level? Leave a comment below and we will be more than happy to help you out!
Performing Arts - Group 894 - Puzzle 1
She explained it all on Nickelodeon in the 1990s:
Full last name of saxophonist Kenny G:
Thing used to mark a spot in a novel:
In the tale, a sword was suspended above him:
The unit of measurement for X and gamma rays:
This character appears in four Shakespeare plays:
Broadway home of The Lion King since 2006:
Arnold flick where Jamie Lee Curtis plays his wife:
This species of baleen whale is known for singing:
Old wives' tale basin cure for sinus congestion:
Wizards of __ publishes Dungeons & Dragons, Magic:
Hard candy attached to a stick:
This outdoor surface is hard to walk on in summer:
Go back to level list
Loading comments...please wait...
Codycross solutions for other languages: