Performing Arts - Group 893 - Puzzle 3 Codycross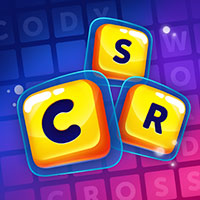 CodyCross is a brand new game developed by Fanatee. The idea behing this trivia app is very simple actually. You are given various crossword clues and you have to guess the correct answers. For each answer that you find you get bonus letters which will help you at the end find the hidden keyword. There are several worlds in this update and as the developers have mentioned, the game is soon going to be available for all Android devices as well. Please find below all the CodyCross Performing Arts - Group 893 - Puzzle 3 Answers.
Still can't find a specific level? Leave a comment below and we will be more than happy to help you out!
Performing Arts - Group 893 - Puzzle 3
Water-dwelling half-human half-fish folk:
Sibling expression of frustration, dismay:
To shape another planet to resemble the earth:
Cheerleading movie starring Kirsten Dunst:
Ennio, The Good, the Bad and the Ugly composer:
Small affectionate Madagascan parrots:
When a cell removes its own damaged components:
What one eats if forced to admit errors:
Series of pictures, shown through a projector:
The start of a path when hiking:
Famous 1940 novel about being Black in Chicago:
Sandwich with a ground beef patty:
Day of Atonement in the Jewish faith:
Go back to level list
Loading comments...please wait...
Codycross solutions for other languages: