Performing Arts - Group 893 - Puzzle 1 Codycross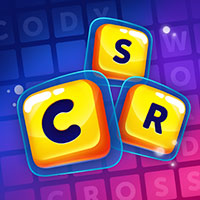 CodyCross is a brand new game developed by Fanatee. The idea behing this trivia app is very simple actually. You are given various crossword clues and you have to guess the correct answers. For each answer that you find you get bonus letters which will help you at the end find the hidden keyword. There are several worlds in this update and as the developers have mentioned, the game is soon going to be available for all Android devices as well. Please find below all the CodyCross Performing Arts - Group 893 - Puzzle 1 Answers.
Still can't find a specific level? Leave a comment below and we will be more than happy to help you out!
Performing Arts - Group 893 - Puzzle 1
The Greek god of the west wind:
Sanskrit name for child's pose in yoga:
Sockeye salmon that are landlocked:
A city in California; a type of cheese:
Unrest in Argentina with military death squads:
Fashion brand based in Metzingen, Germany:
Throws into confusion, causes a halt:
American coins worth 25 cents:
Great lake's name means long tail:
Leader of a religious institution like a school:
Type of oil that gets burned when you stay up late:
Ceremonial canine model used in Chinese festivals:
Chubby Checker cover that made a dance popular:
Slang for continued hard work:
TV show about people who hate to throw things out:
Go back to level list
Loading comments...please wait...
Codycross solutions for other languages: