Performing Arts - Group 892 - Puzzle 5 Codycross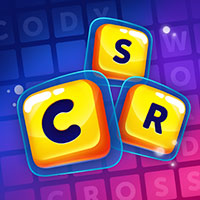 CodyCross is a brand new game developed by Fanatee. The idea behing this trivia app is very simple actually. You are given various crossword clues and you have to guess the correct answers. For each answer that you find you get bonus letters which will help you at the end find the hidden keyword. There are several worlds in this update and as the developers have mentioned, the game is soon going to be available for all Android devices as well. Please find below all the CodyCross Performing Arts - Group 892 - Puzzle 5 Answers.
Still can't find a specific level? Leave a comment below and we will be more than happy to help you out!
Performing Arts - Group 892 - Puzzle 5
Type of acting that involves being the character:
Story that explains the birth of superheroes:
This grim guy carries a scythe:
Pretend-food water and soil mixture:
One Flew Over the __'s Nest, Jack Nicholson role:
Where you go when you step off a boat:
The girl who left breadcrumbs to find her way home:
Part of the body inflamed by blepharitis:
These Australian marsupials have fingerprints:
Thigh- or chest-high waterproof fishing gear:
Sales talk, heard on a car salesroom forecourt:
Kristen, voice of Louise Belcher and Mabel Pines:
Go back to level list
Loading comments...please wait...
Codycross solutions for other languages: