Performing Arts - Group 892 - Puzzle 3 Codycross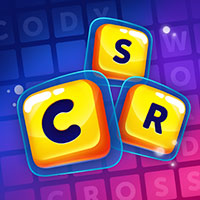 CodyCross is a brand new game developed by Fanatee. The idea behing this trivia app is very simple actually. You are given various crossword clues and you have to guess the correct answers. For each answer that you find you get bonus letters which will help you at the end find the hidden keyword. There are several worlds in this update and as the developers have mentioned, the game is soon going to be available for all Android devices as well. Please find below all the CodyCross Performing Arts - Group 892 - Puzzle 3 Answers.
Still can't find a specific level? Leave a comment below and we will be more than happy to help you out!
Performing Arts - Group 892 - Puzzle 3
Robin Hood's religious Merry Man:
Israel ruler who began as shepherd with slingshot:
Seaport city in Maryland where Babe Ruth was born:
Heroic girls, daughters of Professor Utonium:
A speech in a play given by a single person:
Similar in appearance to a kilt or culottes:
Special layer on a cast-iron frying pan:
What the E in UNICEF stands for:
Day celebrated by James Joyce fans on 16 June:
Largest Ohio tributary aka Cherokee River:
Go back to level list
Loading comments...please wait...