Performing Arts - Group 891 - Puzzle 5 Codycross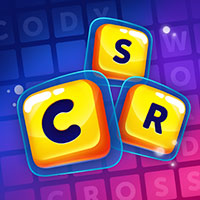 CodyCross is a brand new game developed by Fanatee. The idea behing this trivia app is very simple actually. You are given various crossword clues and you have to guess the correct answers. For each answer that you find you get bonus letters which will help you at the end find the hidden keyword. There are several worlds in this update and as the developers have mentioned, the game is soon going to be available for all Android devices as well. Please find below all the CodyCross Performing Arts - Group 891 - Puzzle 5 Answers.
Still can't find a specific level? Leave a comment below and we will be more than happy to help you out!
Performing Arts - Group 891 - Puzzle 5
Chief cryptographer and code breaker during WWII:
The escapee daughter of Tsar Nicholas II:
Scientific instrument used to measure air pressure:
US pop band fronted by Will Anderson:
Star of The Martian and Good Will Hunting:
Its first rule is to not talk about it:
Biblical wife of David and mother of Solomon:
Record-breaking athlete Sergey Bubka's event:
Charges a president with misconduct:
Saline tidal flat, rich in coastal wildlife:
Red-coated actress who does Fire Drill Fridays:
Holiday when kids knock on neighbors' doors:
Go back to level list
Loading comments...please wait...
Codycross solutions for other languages: