Performing Arts - Group 891 - Puzzle 4 Codycross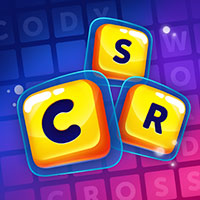 CodyCross is a brand new game developed by Fanatee. The idea behing this trivia app is very simple actually. You are given various crossword clues and you have to guess the correct answers. For each answer that you find you get bonus letters which will help you at the end find the hidden keyword. There are several worlds in this update and as the developers have mentioned, the game is soon going to be available for all Android devices as well. Please find below all the CodyCross Performing Arts - Group 891 - Puzzle 4 Answers.
Still can't find a specific level? Leave a comment below and we will be more than happy to help you out!
Performing Arts - Group 891 - Puzzle 4
Chancellor of Germany, elected in 2005:
A person born in the years following World War II:
Hook-shaped tool for cutting grain:
Religious ceremony like baptism, wedding:
Oliver Queen keeps his arrows here:
Money made after expenses are subtracted:
Arrangement of words, grammar:
Neil Young wants him to take a look at his life:
Make holes in soil to allow oxygen to circulate:
Last name of Enterprise captain Jean-Luc:
The point when the moon is farthest from the earth:
Uniform, generally of male servants in a household:
Vermont manufacturer of single cup coffee products:
Elegant suit for evening wear:
Go back to level list
Loading comments...please wait...
Codycross solutions for other languages: