Performing Arts - Group 890 - Puzzle 4 Codycross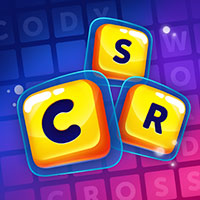 CodyCross is a brand new game developed by Fanatee. The idea behing this trivia app is very simple actually. You are given various crossword clues and you have to guess the correct answers. For each answer that you find you get bonus letters which will help you at the end find the hidden keyword. There are several worlds in this update and as the developers have mentioned, the game is soon going to be available for all Android devices as well. Please find below all the CodyCross Performing Arts - Group 890 - Puzzle 4 Answers.
Still can't find a specific level? Leave a comment below and we will be more than happy to help you out!
Performing Arts - Group 890 - Puzzle 4
Musical string instrument similar to a dulcimer:
First name of former President Obama:
Ocean surrounding the Nicobar Islands:
Ducks, Sharks, and Penguins play this game:
Gentlemanly amphibious Muppet:
Musical about high school students in 1950s:
Flour/egg coating for deep-fried Chinese dishes:
He created four stages of cognitive development:
Minnesota-based Department Store:
Place (other than online) to play video games:
Go back to level list
Loading comments...please wait...