Performing Arts - Group 889 - Puzzle 4 Codycross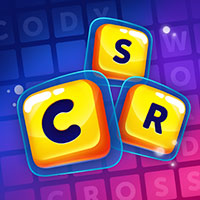 CodyCross is a brand new game developed by Fanatee. The idea behing this trivia app is very simple actually. You are given various crossword clues and you have to guess the correct answers. For each answer that you find you get bonus letters which will help you at the end find the hidden keyword. There are several worlds in this update and as the developers have mentioned, the game is soon going to be available for all Android devices as well. Please find below all the CodyCross Performing Arts - Group 889 - Puzzle 4 Answers.
Still can't find a specific level? Leave a comment below and we will be more than happy to help you out!
Performing Arts - Group 889 - Puzzle 4
Bladed shoes for slippery ice rinks:
West Indian popular music genre:
Joe Manganiello character who stole Hand of Vecna:
It whistles when water is hot:
Soft, fatty substance inside bones:
Blanche from A Streetcar Named Desire:
Broadway musical about the son of Charlemagne:
Encke's, Halley's, and Hale-Bopp, for instance:
Goat-antelopes native to Southeast Asia:
Plaid textile design originating in Scotland:
Make a sound like a running brook:
Japanese drama with men playing both gender parts:
French Polynesian island also called Uvea:
Hindu wiseman, advocator of self-enquiry, Maharshi:
Declare without proof, claim as true:
Film actress Jamie Lee __, aka the "Scream Queen":
April 15 in the United States:
Go back to level list
Loading comments...please wait...
Codycross solutions for other languages: