Performing Arts - Group 889 - Puzzle 2 Codycross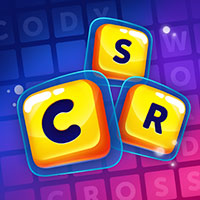 CodyCross is a brand new game developed by Fanatee. The idea behing this trivia app is very simple actually. You are given various crossword clues and you have to guess the correct answers. For each answer that you find you get bonus letters which will help you at the end find the hidden keyword. There are several worlds in this update and as the developers have mentioned, the game is soon going to be available for all Android devices as well. Please find below all the CodyCross Performing Arts - Group 889 - Puzzle 2 Answers.
Still can't find a specific level? Leave a comment below and we will be more than happy to help you out!
Performing Arts - Group 889 - Puzzle 2
Country where the ancient city Trier is located:
1993 Tom Stoppard play set in multiple times:
Classic liquid accompaniment to fish and chips:
Rock band known for Drive and Stellar:
This animal sleeps just below the water's surface:
Money paid for a plane ticket:
Margaret Thatcher's maiden name:
Neck artery that supplies blood to the head:
Large body of ice on top of land:
__ Tajiri, creator of Pokémon:
A bird call, or social media app:
Fictional wife of Babar the Elephant:
Go back to level list
Loading comments...please wait...
Codycross solutions for other languages: