Performing Arts - Group 887 - Puzzle 4 Codycross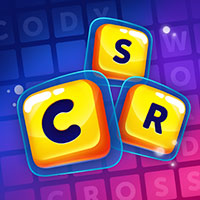 CodyCross is a brand new game developed by Fanatee. The idea behing this trivia app is very simple actually. You are given various crossword clues and you have to guess the correct answers. For each answer that you find you get bonus letters which will help you at the end find the hidden keyword. There are several worlds in this update and as the developers have mentioned, the game is soon going to be available for all Android devices as well. Please find below all the CodyCross Performing Arts - Group 887 - Puzzle 4 Answers.
Still can't find a specific level? Leave a comment below and we will be more than happy to help you out!
Performing Arts - Group 887 - Puzzle 4
Uncomfortable pains during exercise:
Handy phrase for elocution teachers: How now ___:
1967 seafood-named musical Elvis starred in:
An educated guess about future events:
The location of the bronze Great Buddha statue:
Popular floors often desired on home design shows:
The Jonathan Swift character who went to Lilliput:
Largest vein in the human body:
Illness-causing microorganism; the plague was one:
Virtual tourism that doesn't require travel:
Cable channel known for Homeland, Dexter:
Small, lobster-like creatures, aka crayfish:
The most populous urban area in New Zealand:
Go back to level list
Loading comments...please wait...
Codycross solutions for other languages: