Performing Arts - Group 887 - Puzzle 2 Codycross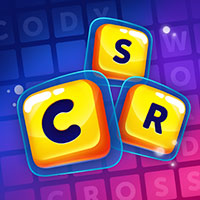 CodyCross is a brand new game developed by Fanatee. The idea behing this trivia app is very simple actually. You are given various crossword clues and you have to guess the correct answers. For each answer that you find you get bonus letters which will help you at the end find the hidden keyword. There are several worlds in this update and as the developers have mentioned, the game is soon going to be available for all Android devices as well. Please find below all the CodyCross Performing Arts - Group 887 - Puzzle 2 Answers.
Still can't find a specific level? Leave a comment below and we will be more than happy to help you out!
Performing Arts - Group 887 - Puzzle 2
Classic Neil Simon comedic play, The __:
Starting point, or Christopher Nolan film:
Waterway on which Rugby and Warwick stand:
Sewing-machine needles for securing wool fabrics:
The language of Cape Town with Dutch influence:
Gloomy daughter of Morticia and Gomez:
A simple sugar found in dairy products:
City where Jesus was born in a manger:
Trip to underworld with Charon:
Modern interpretation of Archie Comics:
Go back to level list
Loading comments...please wait...
Codycross solutions for other languages: