Performing Arts - Group 887 - Puzzle 1 Codycross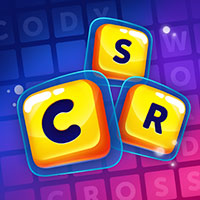 CodyCross is a brand new game developed by Fanatee. The idea behing this trivia app is very simple actually. You are given various crossword clues and you have to guess the correct answers. For each answer that you find you get bonus letters which will help you at the end find the hidden keyword. There are several worlds in this update and as the developers have mentioned, the game is soon going to be available for all Android devices as well. Please find below all the CodyCross Performing Arts - Group 887 - Puzzle 1 Answers.
Still can't find a specific level? Leave a comment below and we will be more than happy to help you out!
Performing Arts - Group 887 - Puzzle 1
Last name of Anderson, host of CNN's 360°:
Austrian setting of Measure for Measure:
To dig into the ground for safety:
Get together, group together to make a unit:
Apollo and __; Bernini life-size marble sculpture:
Dessert produced by bacterial fermentation of milk:
Judd who was a bad boy in The Breakfast Club:
This singer named John married Chrissy Teigen:
Christian sect, The Religious Group of Friends:
Go back to level list
Loading comments...please wait...