Performing Arts - Group 886 - Puzzle 4 Codycross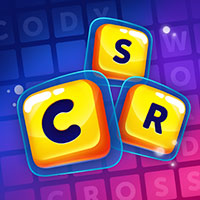 CodyCross is a brand new game developed by Fanatee. The idea behing this trivia app is very simple actually. You are given various crossword clues and you have to guess the correct answers. For each answer that you find you get bonus letters which will help you at the end find the hidden keyword. There are several worlds in this update and as the developers have mentioned, the game is soon going to be available for all Android devices as well. Please find below all the CodyCross Performing Arts - Group 886 - Puzzle 4 Answers.
Still can't find a specific level? Leave a comment below and we will be more than happy to help you out!
Performing Arts - Group 886 - Puzzle 4
Slang for money that sounds like a cow:
Capital of Australia's largest island:
Spirits that haven't crossed over:
Passage of the Bible read out loud during service:
Highly constrained French literary collective:
A medium-sized cat also called a red lynx:
All-powerful leader known for cruelty:
Propeller-type turbine invented in Austria in 1913:
What lawyers do when protesting in court:
Plain and unfashionable clothes:
Nickname of Nike's trademark "tick" logo:
A group of proteins found in wheat, barley and rye:
Raymond who plays Raymond whom Everybody Loves:
Hit song by the Beach Boys, also an Indiana city:
Go back to level list
Loading comments...please wait...