Performing Arts - Group 885 - Puzzle 5 Codycross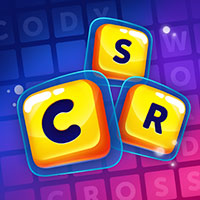 CodyCross is a brand new game developed by Fanatee. The idea behing this trivia app is very simple actually. You are given various crossword clues and you have to guess the correct answers. For each answer that you find you get bonus letters which will help you at the end find the hidden keyword. There are several worlds in this update and as the developers have mentioned, the game is soon going to be available for all Android devices as well. Please find below all the CodyCross Performing Arts - Group 885 - Puzzle 5 Answers.
Still can't find a specific level? Leave a comment below and we will be more than happy to help you out!
Performing Arts - Group 885 - Puzzle 5
Document that shows spending habits:
Website files get stored on one:
Protagonist Quimby in Beverly Cleary's books:
A dry, dark red Bordeaux wine:
A song which represents a nation or group:
Dancing slippers worn by a prima ballerina:
Three people can keep one if two of them are dead:
Ellie, star of the Unbreakable Kimmy Schmidt:
Japanese Gilbert and Sullivan operetta, The __:
The snowman from Gene Autry's 1950 Christmas song:
Spielberg, Scorsese do this in Hollywood:
Official state river of Nebraska:
Rodeo winners get a large one for their belts:
Go back to level list
Loading comments...please wait...
Codycross solutions for other languages: