Performing Arts - Group 885 - Puzzle 4 Codycross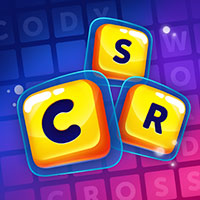 CodyCross is a brand new game developed by Fanatee. The idea behing this trivia app is very simple actually. You are given various crossword clues and you have to guess the correct answers. For each answer that you find you get bonus letters which will help you at the end find the hidden keyword. There are several worlds in this update and as the developers have mentioned, the game is soon going to be available for all Android devices as well. Please find below all the CodyCross Performing Arts - Group 885 - Puzzle 4 Answers.
Still can't find a specific level? Leave a comment below and we will be more than happy to help you out!
Performing Arts - Group 885 - Puzzle 4
Girls' name that means "honeybee" in Greek:
Hamilton got this by working a lot harder:
Chocolate chip treats first made by Ruth Wakefield:
First Star Trek TV series about a female captain:
Call a ghost with a magic ritual:
High-profile Russian ballet based in Moscow:
Mary, on the frontline of the Crimean war:
Product whose ads ask "Does she or doesn't she":
G, PG-13, R are all these in the USA:
Go back to level list
Loading comments...please wait...