Performing Arts - Group 884 - Puzzle 4 Codycross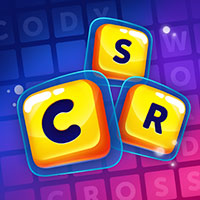 CodyCross is a brand new game developed by Fanatee. The idea behing this trivia app is very simple actually. You are given various crossword clues and you have to guess the correct answers. For each answer that you find you get bonus letters which will help you at the end find the hidden keyword. There are several worlds in this update and as the developers have mentioned, the game is soon going to be available for all Android devices as well. Please find below all the CodyCross Performing Arts - Group 884 - Puzzle 4 Answers.
Still can't find a specific level? Leave a comment below and we will be more than happy to help you out!
Performing Arts - Group 884 - Puzzle 4
Christian music from the Afro-American tradition:
Item needed for game played in A. A. Milne stories:
Actor who plays Doctor McCoy in Star Trek remakes:
Biblical monster, depicted as a fish and/or reptile:
Items taken from the Internet to one's computer:
Small, foamy waves during low tide:
German sausage type made from veal and pork:
Money paid for government services:
Michael Frayn play about a play:
Bill and Hillary Clinton's granddaughter:
Facial hair named after Civil War general:
Go back to level list
Loading comments...please wait...