Performing Arts - Group 884 - Puzzle 2 Codycross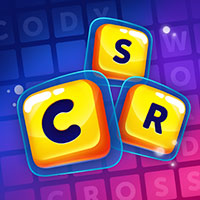 CodyCross is a brand new game developed by Fanatee. The idea behing this trivia app is very simple actually. You are given various crossword clues and you have to guess the correct answers. For each answer that you find you get bonus letters which will help you at the end find the hidden keyword. There are several worlds in this update and as the developers have mentioned, the game is soon going to be available for all Android devices as well. Please find below all the CodyCross Performing Arts - Group 884 - Puzzle 2 Answers.
Still can't find a specific level? Leave a comment below and we will be more than happy to help you out!
Performing Arts - Group 884 - Puzzle 2
Type of bar frequented by Casablanca's Rick Blaine:
Royal fairy in Romeo & Juliet and poem by Shelley:
Four-legged wooden structure for cutting planks:
Musical that begins with a beautiful mornin':
Anything relating to our earliest age of existence:
A toxic chemical element with the atomic number 17:
French cattle breed a bit like an expensive car:
Bike arm rests used by triathletes:
Dark brew made from leaves, can darken hair:
Structure with many entrances for pigeons:
British band that sang You Really Got Me:
Two men in choreographed combat with swords:
Largest casino in Connecticut:
Go back to level list
Loading comments...please wait...
Codycross solutions for other languages: