Performing Arts - Group 882 - Puzzle 5 Codycross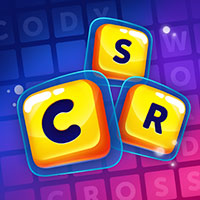 CodyCross is a brand new game developed by Fanatee. The idea behing this trivia app is very simple actually. You are given various crossword clues and you have to guess the correct answers. For each answer that you find you get bonus letters which will help you at the end find the hidden keyword. There are several worlds in this update and as the developers have mentioned, the game is soon going to be available for all Android devices as well. Please find below all the CodyCross Performing Arts - Group 882 - Puzzle 5 Answers.
Still can't find a specific level? Leave a comment below and we will be more than happy to help you out!
Performing Arts - Group 882 - Puzzle 5
Just a spoon full of sugar helps this go down:
Spreading a layer of bark chips over soil surface:
Woofers, tweeters are examples of these:
This seeing sense improves in 8-week old babies:
Naval formation of small warships:
Swelling of a joint, such as on the knuckles:
Secretive nocturnal wild cats with tufted ears:
Part of a word with one vowel sound:
16th-century French writer of Pantagruel:
Source of albums London Calling and Combat Rock:
Animals sometimes known as trash pandas:
University of South Carolina mascot:
Go back to level list
Loading comments...please wait...
Codycross solutions for other languages: