Performing Arts - Group 882 - Puzzle 2 Codycross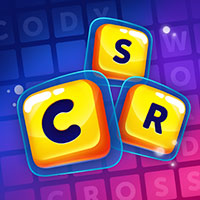 CodyCross is a brand new game developed by Fanatee. The idea behing this trivia app is very simple actually. You are given various crossword clues and you have to guess the correct answers. For each answer that you find you get bonus letters which will help you at the end find the hidden keyword. There are several worlds in this update and as the developers have mentioned, the game is soon going to be available for all Android devices as well. Please find below all the CodyCross Performing Arts - Group 882 - Puzzle 2 Answers.
Still can't find a specific level? Leave a comment below and we will be more than happy to help you out!
Performing Arts - Group 882 - Puzzle 2
Gradual color shifts from bases to tips:
Great ones cover Nebraska, North Dakota, and more:
Open-air room in ancient Roman architecture:
Justin who sings Baby, Sorry, Love Yourself:
Wrench to an ankle that's not broken:
Buffalo check, gingham and tartan:
Country where the Caesar salad was invented:
Internet sales company, South American rainforest:
A butterfly breaks free from this:
Animated anthropomorphic aardvark with own TV show:
Most common type of volcanic rock:
Go back to level list
Loading comments...please wait...
Codycross solutions for other languages: