Performing Arts - Group 881 - Puzzle 5 Codycross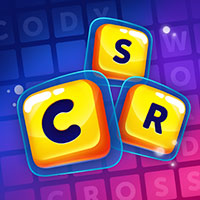 CodyCross is a brand new game developed by Fanatee. The idea behing this trivia app is very simple actually. You are given various crossword clues and you have to guess the correct answers. For each answer that you find you get bonus letters which will help you at the end find the hidden keyword. There are several worlds in this update and as the developers have mentioned, the game is soon going to be available for all Android devices as well. Please find below all the CodyCross Performing Arts - Group 881 - Puzzle 5 Answers.
Still can't find a specific level? Leave a comment below and we will be more than happy to help you out!
Performing Arts - Group 881 - Puzzle 5
Greek god of beauty and desire:
Raised position of the hammer of a gun:
Areas of land drained by rivers:
Video game with falling blocks:
Small residues of dried bread:
Typical playful move of a spring lamb:
Shrub genus in the honeysuckle family:
Day of the week for Thanksgiving in Canada:
Individual portions of a garden fence:
Teen drama character who apparently owned a creek:
The second most abundant element in the universe:
Type of man Colin Firth plays in a Tom Ford movie:
Wrench that has attachments that help turn things:
A tool used to turn nuts and bolt heads:
Wrench with attachments to tighten, loosen nuts:
Beautiful mortal boy in Greek mythology:
Go back to level list
Loading comments...please wait...