Performing Arts - Group 881 - Puzzle 1 Codycross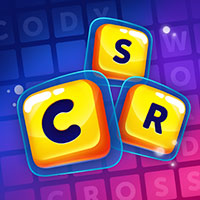 CodyCross is a brand new game developed by Fanatee. The idea behing this trivia app is very simple actually. You are given various crossword clues and you have to guess the correct answers. For each answer that you find you get bonus letters which will help you at the end find the hidden keyword. There are several worlds in this update and as the developers have mentioned, the game is soon going to be available for all Android devices as well. Please find below all the CodyCross Performing Arts - Group 881 - Puzzle 1 Answers.
Still can't find a specific level? Leave a comment below and we will be more than happy to help you out!
Performing Arts - Group 881 - Puzzle 1
Stradivarius stringed instrument:
Fastener for clothing with two rows of metal teeth:
This platter might have brie, cheddar and manchego:
Cone-shaped tube to guide liquid into a small hole:
River that flows under Prague's Charles Bridge:
Michaela Watkins comedy series on Hulu:
Peter Pan had to have his sewn back on:
What ff. means in world of printing and books:
The Italian family who produced four popes:
Sport where you "love" to have no points:
First state to legalize online poker:
This City is a famous improv school in Chicago:
Go back to level list
Loading comments...please wait...