Past and Present Tech - Group 1460 - Puzzle 5 Codycross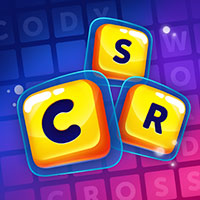 CodyCross is a brand new game developed by Fanatee. The idea behing this trivia app is very simple actually. You are given various crossword clues and you have to guess the correct answers. For each answer that you find you get bonus letters which will help you at the end find the hidden keyword. There are several worlds in this update and as the developers have mentioned, the game is soon going to be available for all Android devices as well. Please find below all the CodyCross Past and Present Tech - Group 1460 - Puzzle 5 Answers.
Still can't find a specific level? Leave a comment below and we will be more than happy to help you out!
Past and Present Tech - Group 1460 - Puzzle 5
Cog icons for changing appearance and volume:
Unit of pronunciation that has one vowel sound:
German caramel cup with chocolate hazelnut filling:
Japanese author of Norwegian Wood and 1Q84:
Magnetic audio tape that came before CDs:
Anna Kendrick's comedy series about relationships:
__ Hertz, the scientist who discovered radio waves:
Bong Joon-Ho won Best Director for this in 2020:
A running back defense against tacklers:
Obama who said to America "Let's move!":
Scale using only the white piano keys:
Small Californian fishes that spawn on beaches:
Podcast hosted by writers Grace and Amy, The __:
Vast basin in America's Death Valley national park:
Japanese "King of the Monsters":
The home of Angkor Wat and Phnom Penh:
Spinal column of a human being:
Shelving system for storing footwear:
Go back to level list
Loading comments...please wait...