Paris - Group 256 - Puzzle 2 Codycross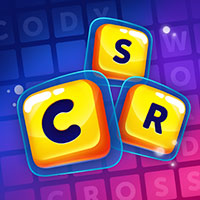 CodyCross is a brand new game developed by Fanatee. The idea behing this trivia app is very simple actually. You are given various crossword clues and you have to guess the correct answers. For each answer that you find you get bonus letters which will help you at the end find the hidden keyword. There are several worlds in this update and as the developers have mentioned, the game is soon going to be available for all Android devices as well. Please find below all the CodyCross Paris - Group 256 - Puzzle 2 Answers.
Still can't find a specific level? Leave a comment below and we will be more than happy to help you out!
Paris - Group 256 - Puzzle 2
They indicate your place when reading:
Luxury Swiss watch brand, used by aviators:
Cordial made from orange juice and sugar:
House that once reigned in Game of Thrones:
"Ugly" Danish toy, found under bridges?:
Bin for decaying food/garden waste:
Ms Hill and Messrs Jean and Michel comprise?:
Large marsupial with pointed nose and large ears:
Viennese building and Jugendstil art movement:
Rust is a form of this chemical compound:
Ancient Greek maze, where the Minotaur was hidden:
First king of Norway after dissolution of the union:
Icewind Dale PC game by __ Studios:
A father has one or more sons or __ or a mix:
Where two roads intersect at right angles:
Music partner of Art Garfunkel:
Go back to level list
Loading comments...please wait...