Medieval Times - Group 238 - Puzzle 4 Codycross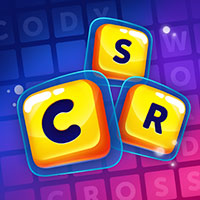 Please find below all the CodyCross Medieval Times - Group 238 - Puzzle 4 Answers. CodyCross is a brand new game developed by Fanatee. The idea behing this trivia app is very simple actually. You are given various crossword clues and you have to guess the correct answers. For each answer that you find you get bonus letters which will help you at the end find the hidden keyword. There are several worlds in this update and as the developers have mentioned, the game is soon going to be available for all Android devices as well.
Still can't find a specific level? Leave a comment below and we will be more than happy to help you out!
Medieval Times - Group 238 - Puzzle 4
Transition metal, used in electric guitar strings:
Haitian religion complete with magic and priests:
The largest and best-known cuttlefish:
__ gland, gin and orange for simians:
Skin infection caused by virus:
Petit __, French kids wear, means "small boat":
Bones of the ankle joint, connected to the tibia:
Country where actress Salma Hayek was born:
Sunken, concave, indented, recessed:
Line from center to circumference of circle:
Cleaning devices on a vehicle windscreen:
Per __, for each person or individual:
__ Santa, Holy Week celebrations in Spain:
Former argentinian football player, Mario __:
Madame __, French Revolutionary executed in 1793:
Holy place of worship, e.g. Angkor Wat:
__ Back to Life, returning with Pink Floyd:
Professionals who check instrumental pitch:
Teddy __, animatronic, talking bear kid's toy:
Long-running comic strip of romantic wisdom:
Go back to level list
Loading comments...please wait...
Codycross solutions for other languages: