Greece - Group 670 - Puzzle 5 Codycross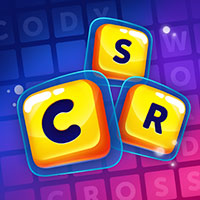 Please find below all the CodyCross Greece - Group 670 - Puzzle 5 Answers. CodyCross is a brand new game developed by Fanatee. The idea behing this trivia app is very simple actually. You are given various crossword clues and you have to guess the correct answers. For each answer that you find you get bonus letters which will help you at the end find the hidden keyword. There are several worlds in this update and as the developers have mentioned, the game is soon going to be available for all Android devices as well.
Still can't find a specific level? Leave a comment below and we will be more than happy to help you out!
Greece - Group 670 - Puzzle 5
Apple's iPad is one of these devices:
Tool used for striking a nail:
Long vehicle for transporting a coffin:
To empty a suitcase after your travels:
Classical dance sometimes done in pointe shoes:
Mouth or nose, path open to allow breathing:
Identification tags worn by police officers:
Brief attention-getting phrase used in advertising:
Robert __, chemist with a burner named after him:
Dip made from mashed chickpeas, tahini, garlic:
Volcanic rock formed by cooled lava:
Rage powered by needing to eat something:
Irritable as a result of needing food:
Go back to level list
Loading comments...please wait...
Codycross solutions for other languages: