Futuristic City - Group 986 - Puzzle 5 Codycross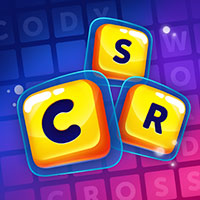 Please find below all the CodyCross Futuristic City - Group 986 - Puzzle 5 Answers. CodyCross is a brand new game developed by Fanatee. The idea behing this trivia app is very simple actually. You are given various crossword clues and you have to guess the correct answers. For each answer that you find you get bonus letters which will help you at the end find the hidden keyword. There are several worlds in this update and as the developers have mentioned, the game is soon going to be available for all Android devices as well.
Still can't find a specific level? Leave a comment below and we will be more than happy to help you out!
Futuristic City - Group 986 - Puzzle 5
Woody's horse in the Toy Story movies:
Barbers, stylists give these trims:
Stripy pet feline, Prof McGonagall's animagus:
Save a copy of a file or document to your own PC:
They were Hot for Teacher in 1984:
Fabric-trading route connecting Asia to Europe:
Peggy and Eliza's sister in the musical Hamilton:
Concealed information, e.g. a __ phone number:
A horizontal distance from a vertical y-axis:
Rapper Cardi B.'s real first name:
Actress, TV personality, and wrestler Maria:
Go back to level list
Loading comments...please wait...
Codycross solutions for other languages: