Fauna and Flora - Group 163 - Puzzle 1 Codycross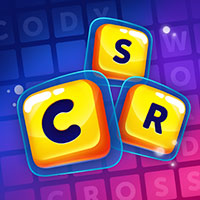 Please find below all the CodyCross Fauna and Flora - Group 163 - Puzzle 1 Answers. CodyCross is a brand new game developed by Fanatee. The idea behing this trivia app is very simple actually. You are given various crossword clues and you have to guess the correct answers. For each answer that you find you get bonus letters which will help you at the end find the hidden keyword. There are several worlds in this update and as the developers have mentioned, the game is soon going to be available for all Android devices as well.
Still can't find a specific level? Leave a comment below and we will be more than happy to help you out!
Fauna and Flora - Group 163 - Puzzle 1
Footwear label that Victoria Beckham designs for:
Military force in which Elvis served, 1958-60:
Atlantic wing-__is a bivalve mollusc:
Boardwalk __ starring Steve Buscemi:
You can purchase these on a Kindle:
In Harry Potter, Voldemort's last name:
Smelting of brownish metal 5000 BC in Serbia:
Table designed for eating meals:
Don't stand underneath this pointed frozen water:
Cold __, when you suddenly stop doing something:
Part of East China Sea, near Korean Peninsula:
__ no. 5, world-famous French pérfume:
Egyptian goddess of sky, sun and sexuality:
Mechanical or physical malfunction:
Very keen, eager, WW2 US marines motto:
Carbolic acid, synthesizes plastics:
__ Sports Stadium, located in Islamabad:
__ of the Sun is Ballard's autobiographical tale:
Actors __, organization that taught method acting:
__ chocolate cake, looks like a small volcano:
Go back to level list
Loading comments...please wait...
Codycross solutions for other languages: