Culinary Arts - Group 127 - Puzzle 4 Codycross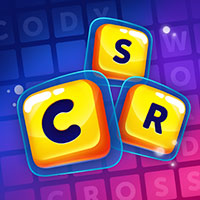 Please find below all the CodyCross Culinary Arts - Group 127 - Puzzle 4 Answers. CodyCross is a brand new game developed by Fanatee. The idea behing this trivia app is very simple actually. You are given various crossword clues and you have to guess the correct answers. For each answer that you find you get bonus letters which will help you at the end find the hidden keyword. There are several worlds in this update and as the developers have mentioned, the game is soon going to be available for all Android devices as well.
Still can't find a specific level? Leave a comment below and we will be more than happy to help you out!
Culinary Arts - Group 127 - Puzzle 4
Jenga is based on the __ word meaning "to build":
Ornamental boat associated with Venice:
A night street in New Orleans and a drink's name:
2001: A Space __, Sci-Fi movie by Kubrick:
Liquid put under pressure with gas, hair spray:
Medicine to neutralize stomach acid:
The English __, a large dog breed, has huge head:
English translation of the French word "frere":
__ Armani, company of Luminous Silk Foundation:
__ One, credit card; "What's In Your Wallet"?:
This type of placement happens in movies, shows:
Sing evenly, slightly exaggerated, 50's style:
One who sings emotional songs in a soft, low voice:
Go back to level list
Loading comments...please wait...
Codycross solutions for other languages: