Culinary Arts - Group 127 - Puzzle 1 Codycross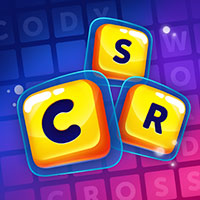 Please find below all the CodyCross Culinary Arts - Group 127 - Puzzle 1 Answers. CodyCross is a brand new game developed by Fanatee. The idea behing this trivia app is very simple actually. You are given various crossword clues and you have to guess the correct answers. For each answer that you find you get bonus letters which will help you at the end find the hidden keyword. There are several worlds in this update and as the developers have mentioned, the game is soon going to be available for all Android devices as well.
Still can't find a specific level? Leave a comment below and we will be more than happy to help you out!
Culinary Arts - Group 127 - Puzzle 1
Mega toy brand owns Playskool, Parker Brothers:
The __, terrifying piece by Edvard Munch:
Common herb used on potatoes and other dishes:
US swimmer lied about robbery in Rio de Janeiro:
Engaged in an action, moving, working:
Device used to gain Internet access:
Hollow drinking tubes invented by Marvin Stone:
Music group formed with six people:
Spend these in India or Mauritius:
__ bluff, deception over telling the truth:
Zinedine __, Frenchman with famous headbutt:
Frodo Baggins, Lord of the Ring star, __ Wood:
Fry food in a pan without a lot of oil:
Month between July and September:
__ Keys, broke through in 2001 with Fallin:
Character that goes through few changes:
Particle that doesn't undergo strong interactions:
Anti-colonial Kikuyu uprising in Kenya in the 50s:
The __, ABC sitcom about Midwestern family:
Committed a crime, offense, violation:
Greg __; Australian golfer nicknamed The Shark:
Sticky part of a flower that receives the pollen:
Wacky Races driver of The Crimson Haybailer:
Less than enough; barely covering:
Italian company makes espresso and gelato machines:
Device that sends data to a computer network:
Go back to level list
Loading comments...please wait...
Codycross solutions for other languages: