Brazilian Tour - Group 761 - Puzzle 3 Codycross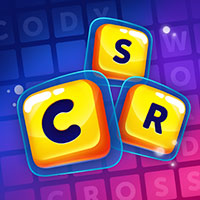 Please find below all the CodyCross Brazilian Tour - Group 761 - Puzzle 3 Answers. CodyCross is a brand new game developed by Fanatee. The idea behing this trivia app is very simple actually. You are given various crossword clues and you have to guess the correct answers. For each answer that you find you get bonus letters which will help you at the end find the hidden keyword. There are several worlds in this update and as the developers have mentioned, the game is soon going to be available for all Android devices as well.
Still can't find a specific level? Leave a comment below and we will be more than happy to help you out!
Brazilian Tour - Group 761 - Puzzle 3
Underground tubular structure for transporting oil:
Phrase for a complete, over the top mistake:
Caribbean isles, both Lesser and Greater:
First name of Italian artist Da Vinci:
To steal from one's own company:
A person who opposes war, violence:
Hawkeye and Black Widow are these:
Recitation of mantras, ritual singing:
Barbary apes that inhabit the Rock of Gibraltar:
Planned timeline of when things will happen:
Go back to level list
Loading comments...please wait...
Codycross solutions for other languages: