Art Museum - Group 733 - Puzzle 3 Codycross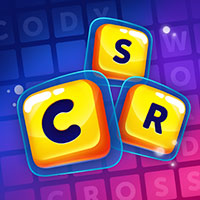 Please find below all the CodyCross Art Museum - Group 733 - Puzzle 3 Answers. CodyCross is a brand new game developed by Fanatee. The idea behing this trivia app is very simple actually. You are given various crossword clues and you have to guess the correct answers. For each answer that you find you get bonus letters which will help you at the end find the hidden keyword. There are several worlds in this update and as the developers have mentioned, the game is soon going to be available for all Android devices as well.
Still can't find a specific level? Leave a comment below and we will be more than happy to help you out!
Art Museum - Group 733 - Puzzle 3
A person whose job is to sell things:
Nicholas __, portraitist of Queen Elizabeth I:
Cleaning brand with bulging biceps logo:
Goal __; netball players whose job is to score:
NZ actor who starred as Dr Grant in Jurassic Park:
Staged entertainment by the Scouts:
Hairy faced, also describes feline faces:
James __; physicist who discovered the neutron:
Strokable small plaything for an Xmas tree:
__ me! Polite expression of surprise:
Words associated with repeated actions:
Slippery cake-tin coating that's easy clean:
African native flowering plant in coffee family:
Neolithic Chinese culture around Yellow River:
Flying __, iconic British steam train:
Space __, arcade video game for shooting aliens:
Go back to level list
Loading comments...please wait...
Codycross solutions for other languages: