Ancient Egypt - Group 200 - Puzzle 5 Codycross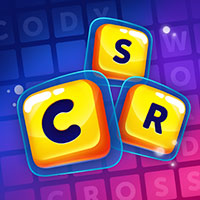 CodyCross is a brand new game developed by Fanatee. The idea behing this trivia app is very simple actually. You are given various crossword clues and you have to guess the correct answers. For each answer that you find you get bonus letters which will help you at the end find the hidden keyword. There are several worlds in this update and as the developers have mentioned, the game is soon going to be available for all Android devices as well. Please find below all the CodyCross Ancient Egypt - Group 200 - Puzzle 5 Answers.
Still can't find a specific level? Leave a comment below and we will be more than happy to help you out!
Ancient Egypt - Group 200 - Puzzle 5
Condiments, seasoning and herbs:
Once known as Saul, patron of missionaries:
The __ Spaniel is known for its luxurious coat:
Mount __, highest peak in the Caucasus:
Off the __ track, destination for adventurers:
Left one's country for political reasons:
Secretion in the mouth, helps digestion:
__ skating, ice dancing; individual and pairs:
Viva __, 1952 biopic of Mexican revolutionary:
Keanu __, main actor of The Matrix movies:
Roland __, French fighter pilot of WWI:
A computer user does this seven times a minute:
Gym __, half pants used for exercise:
Mao __, founder of Chinese Communist Party:
Edward __, US realist painter and printmaker:
Digging tools used by children on beaches:
Nickname for flash (and shiny) car wheels:
First Indian Nobel Lit laureate, Rabindranath __:
US writer played on film by Philip Seymour Hoffman:
Willy Wonka character, __ Salt:
Something covered, concealed, secreted:
More adventurous route, off the __ path:
Go back to level list
Loading comments...please wait...