Ancient Egypt - Group 191 - Puzzle 3 Codycross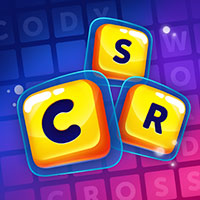 CodyCross is a brand new game developed by Fanatee. The idea behing this trivia app is very simple actually. You are given various crossword clues and you have to guess the correct answers. For each answer that you find you get bonus letters which will help you at the end find the hidden keyword. There are several worlds in this update and as the developers have mentioned, the game is soon going to be available for all Android devices as well. Please find below all the CodyCross Ancient Egypt - Group 191 - Puzzle 3 Answers.
Still can't find a specific level? Leave a comment below and we will be more than happy to help you out!
Ancient Egypt - Group 191 - Puzzle 3
Chocolate __, flowing chocolate fondue maker:
__ Wheel, device used on thread, Indian origins:
Latin phrase acknowledging guilt or blame:
Either the Martyr or the Confessor:
Largest land mammal hunted for its ivory tusks:
Cured beef found in many deli sandwiches:
Spiky plants often with purple flowers:
Holes in the outer layer of your teeth:
Pacino film about fictional Cuban drug lord:
Barcelona monument to an explorer, on the Ramblas:
1942 battle, the first involving aircraft carriers:
Spanish travel agency offering low-cost excursions:
This guy was stranded on an island:
Merrie __, cartoon series including Tweetie Pie:
Escaped one country to join another:
Go back to level list
Loading comments...please wait...