Ancient Egypt - Group 189 - Puzzle 4 Codycross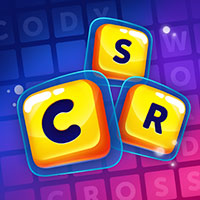 Please find below all the CodyCross Ancient Egypt - Group 189 - Puzzle 4 Answers. CodyCross is a brand new game developed by Fanatee. The idea behing this trivia app is very simple actually. You are given various crossword clues and you have to guess the correct answers. For each answer that you find you get bonus letters which will help you at the end find the hidden keyword. There are several worlds in this update and as the developers have mentioned, the game is soon going to be available for all Android devices as well.
Still can't find a specific level? Leave a comment below and we will be more than happy to help you out!
Ancient Egypt - Group 189 - Puzzle 4
Artificial sweetener made from aspartic acid:
Tool used to beat, whip, and combine ingredients:
__ Dior, French fashion house:
From December to January, tenth zodiac sign:
Site of the original Royal Observatory in S London:
__ Revolution, Portuguese "flowery" coup of 1975:
Bibi __, Swedish actress of Persona:
Development or incubation in the womb:
Heavy animals; Dalí made them light with stick legs:
A perpendicular descent of a water stream:
__, stadium of rugby's Central Cheetahs:
__ of the Two Holy Mosques, Mecca, Medina:
Savage, rude, uncivil, uncultivated, wild:
Bad-tempered, like a hooked knitting craft:
Go back to level list
Loading comments...please wait...
Codycross solutions for other languages: