Ancient Egypt - Group 186 - Puzzle 2 Codycross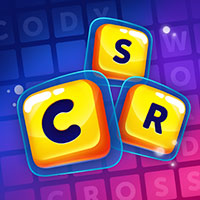 Please find below all the CodyCross Ancient Egypt - Group 186 - Puzzle 2 Answers. CodyCross is a brand new game developed by Fanatee. The idea behing this trivia app is very simple actually. You are given various crossword clues and you have to guess the correct answers. For each answer that you find you get bonus letters which will help you at the end find the hidden keyword. There are several worlds in this update and as the developers have mentioned, the game is soon going to be available for all Android devices as well.
Still can't find a specific level? Leave a comment below and we will be more than happy to help you out!
Ancient Egypt - Group 186 - Puzzle 2
Bodily outgrowth or process, sometimes removed:
Someone with very creative skills:
Lady Chatterley's Lover, by D.H. __:
It is a sin as well as commission:
The Murder at the __, Miss Marple's first mystery:
Sea that lies between Italy and the Balkans:
Infamous Prohibition era firearm:
A land mammal that cannot jump:
They may be hiding under your bed at night:
Excited, frenzied, hectic, hyperactive:
Was a representative example of:
__ Destiny, belief US had divine right to expand:
Go back to level list
Loading comments...please wait...
Codycross solutions for other languages: