Amusement Park - Group 220 - Puzzle 3 Codycross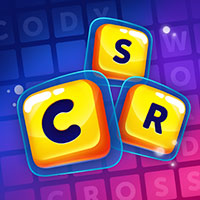 CodyCross is a brand new game developed by Fanatee. The idea behing this trivia app is very simple actually. You are given various crossword clues and you have to guess the correct answers. For each answer that you find you get bonus letters which will help you at the end find the hidden keyword. There are several worlds in this update and as the developers have mentioned, the game is soon going to be available for all Android devices as well. Please find below all the CodyCross Amusement Park - Group 220 - Puzzle 3 Answers.
Still can't find a specific level? Leave a comment below and we will be more than happy to help you out!
Amusement Park - Group 220 - Puzzle 3
Al Pacino's movie, means "Cara Cortada" in Spanish:
Where arm and torso meet, joint:
Brazilian form of martial art, won first UFC:
Music produced without electric amplification:
Knowledge in conducting military operations:
Spanish folk dance in which castanets are used:
__ Husky dog, thick fur, light eyes, cold climates:
__, legendary martial artist, actor and director:
Disc-shaped galaxy that contains our Sun:
Red-like color in Spanish; a US river:
Biogenic gemstone from the US Rocky Mountains:
__ island, French dessert, on crème anglaise:
Surviving servicemen honored on this Fall holiday:
Martial artist, actor and director:
Go back to level list
Loading comments...please wait...