Amusement Park - Group 219 - Puzzle 4 Codycross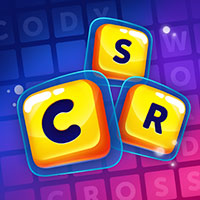 CodyCross is a brand new game developed by Fanatee. The idea behing this trivia app is very simple actually. You are given various crossword clues and you have to guess the correct answers. For each answer that you find you get bonus letters which will help you at the end find the hidden keyword. There are several worlds in this update and as the developers have mentioned, the game is soon going to be available for all Android devices as well. Please find below all the CodyCross Amusement Park - Group 219 - Puzzle 4 Answers.
Still can't find a specific level? Leave a comment below and we will be more than happy to help you out!
Amusement Park - Group 219 - Puzzle 4
Rough surface for driving or ice cream:
Areas of trees growing in brackish waters:
Nationality of the fashion model Gisele Bündchen:
Donate the red stuff from one's body:
The movie Fantasia is set to pieces of __ music:
Christina played Kelly in Married... with Children:
Cheery US sitcom with the Fonz:
Type of country dance done in a sequence:
Canine who works with the constabulary:
Shooting opponents with balls filled with paint:
British supermodel nicknamed "The Shrimp": Jean __:
The process of breaking down food in the body:
Style of songs that started in the US in the 1940s:
They that sow the wind, shall reap the __:
Device for measuring amount of precipitation:
Operation __, first submerged circumnavigation:
Science about improving living conditions:
Deliberate act of destruction:
Choreographed movement all in a row:
Disney's Fantasia is set to Romantic and __ music:
Go back to level list
Loading comments...please wait...