Amusement Park - Group 218 - Puzzle 3 Codycross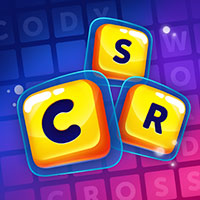 CodyCross is a brand new game developed by Fanatee. The idea behing this trivia app is very simple actually. You are given various crossword clues and you have to guess the correct answers. For each answer that you find you get bonus letters which will help you at the end find the hidden keyword. There are several worlds in this update and as the developers have mentioned, the game is soon going to be available for all Android devices as well. Please find below all the CodyCross Amusement Park - Group 218 - Puzzle 3 Answers.
Still can't find a specific level? Leave a comment below and we will be more than happy to help you out!
Amusement Park - Group 218 - Puzzle 3
Victorian writer and lord, In Memoriam:
Penal island in San Francisco Bay:
Aion, Greek god of __; foreverness:
US Record producer who once went by Arab Attack:
Purple-colored gem; February birthstone:
Hard candy or water-ice mounted on a stick:
Lustrous transition metal resistant to corrosion:
Roller coaster, also known as Tsunami:
Small nation state in Europe, capital Ljubljana:
Part of ethics dealing with pleasure:
Satoshi __, bitcoin designer, real identity unknown:
Frances Gabe, invented the dream 'self-__ house':
President Nixon's daughter Tricia's dog:
Hard candy mounted on a stick:
Go back to level list
Loading comments...please wait...
Codycross solutions for other languages: