Amusement Park - Group 218 - Puzzle 1 Codycross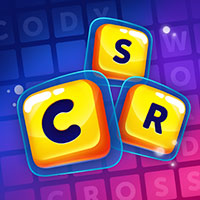 CodyCross is a brand new game developed by Fanatee. The idea behing this trivia app is very simple actually. You are given various crossword clues and you have to guess the correct answers. For each answer that you find you get bonus letters which will help you at the end find the hidden keyword. There are several worlds in this update and as the developers have mentioned, the game is soon going to be available for all Android devices as well. Please find below all the CodyCross Amusement Park - Group 218 - Puzzle 1 Answers.
Still can't find a specific level? Leave a comment below and we will be more than happy to help you out!
Amusement Park - Group 218 - Puzzle 1
Japanese __ crab, largest leg span of arthropods:
One that grinds grain into flour:
US famous and controversial low-carb diet:
The Lord of the Rings: The __ of the King:
Place where art or historical items are displayed:
Amount of an item a business has on hand:
Work stoppage by a body of workers:
Time frame after the Post-classical history period:
Gustav __, Austrian composer of Romantic pieces:
North French region, capital is Orléans:
Hindu scholar; respected for his wisdom:
To dig up a corpse from the ground:
Bourbon Street divine sports team:
Jimmy Doyle's nickname in The French Connection:
Mediterranean port and capital of Lebanon:
Go back to level list
Loading comments...please wait...
Codycross solutions for other languages: