Amusement Park - Group 217 - Puzzle 5 Codycross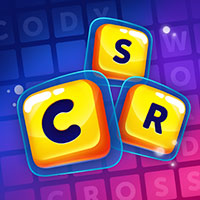 CodyCross is a brand new game developed by Fanatee. The idea behing this trivia app is very simple actually. You are given various crossword clues and you have to guess the correct answers. For each answer that you find you get bonus letters which will help you at the end find the hidden keyword. There are several worlds in this update and as the developers have mentioned, the game is soon going to be available for all Android devices as well. Please find below all the CodyCross Amusement Park - Group 217 - Puzzle 5 Answers.
Still can't find a specific level? Leave a comment below and we will be more than happy to help you out!
Amusement Park - Group 217 - Puzzle 5
George __, author of the classic 1984:
__land Paris, Walt's theme park in Europe:
US sprinter Flo-Jo's married surname:
Swiss melted cheese parties with dippy forks:
Main tributary of the Ob River in Russia:
Thin, brief and short, describes saucy clothing:
Wild and noisy Irish party; also "blowing a __":
Microblogging site; sounds like a drinking glass:
The Adams __, NES video game released 1992:
__ Mussorgsky, humble Russian composer:
__ Sour, citric cocktail with melon liqueur:
Thank God It's __, 1978 disco musical:
Highest rulers in a court of law:
Foamy hair product used for scrunching:
Water-__, series of flower paintings by Monet:
Go back to level list
Loading comments...please wait...
Codycross solutions for other languages: